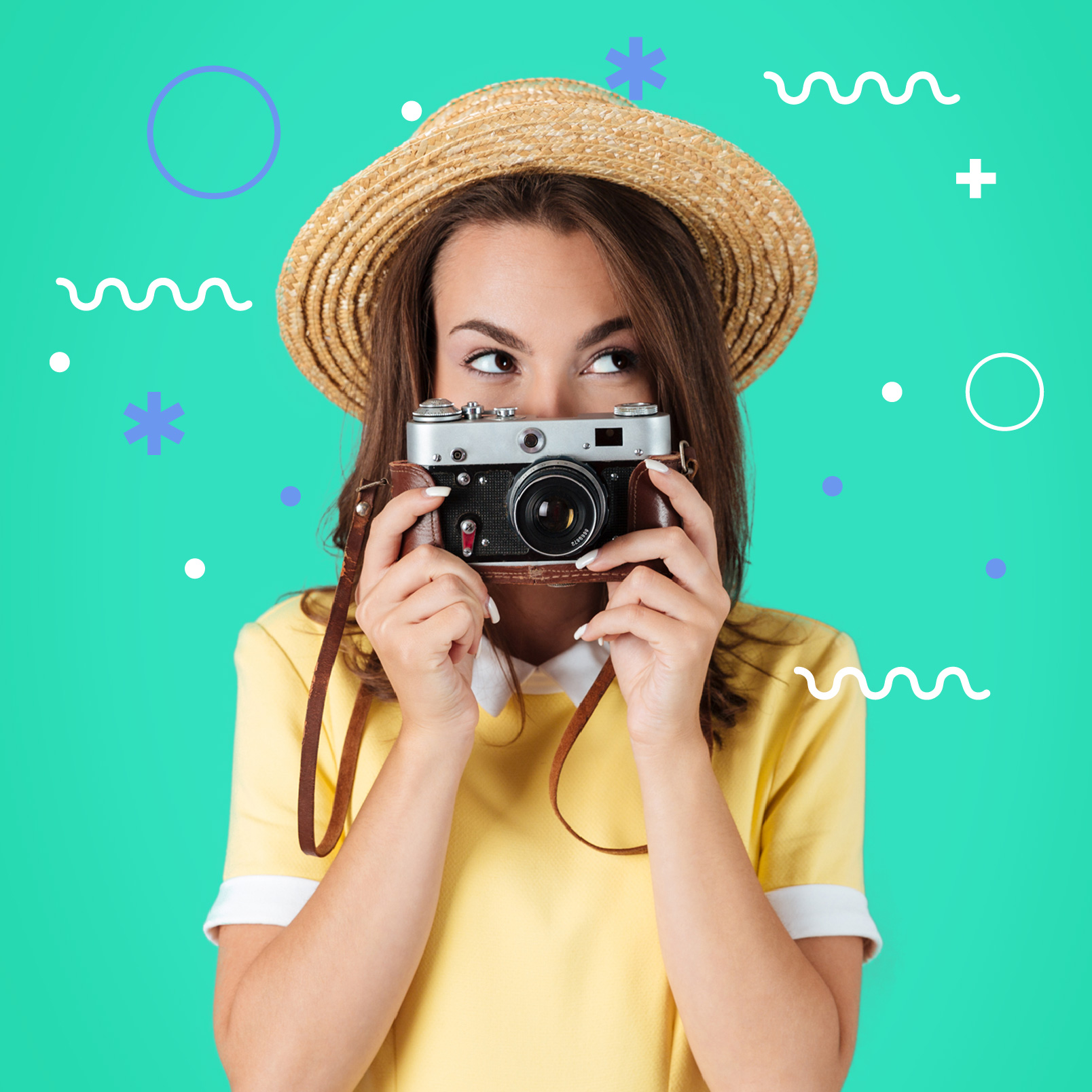 If you dabble in the creative field, you should know by now that there are times when you just don't feel inspired. No new ideas are coming to mind and you feel demotivated. And if you're a photographer, you're probably experiencing "photographer's block" and it comes when you least expect it. Trust us, we know. Which is why we're here for the rescue! Here are 5 awesome ways to feel motivated and enhance your photography skills.
Find Your Gang
Whether it is a local group of enthusiasts or an online group that is participating in a shared project, or even professional photographers, find the people who push you and encourage you to be a better photographer. You'll expose yourself to new projects and themes, you'll be able to express your thoughts and receive feedback in return; all in the purpose of improving your eye and techniques. It can also be as simple as being exciting for a new gear and you want to share the news or ask around.
Take Pictures Every Day
The more pictures you take the more you expose yourself to new people, locations, elements, lights, and angles. You might not know what you're shooting but that will be the beauty of it. Without you realizing, you will be sharpening your skills, holding the camera differently based on the elements you are shooting, and also allowing yourself to step out of your comfort zone. Don't deny yourself the pleasure of the unknown and remember that the traditional expression "practice makes perfect" makes total sense in your case. Give it a try, and notice the big impact it will have on your photography path.
Identify Your Triggers

Creativity barriers can always happen, nothing wrong with at, you're not a bad photographer. Some last longer than others, some come out of nowhere, and others have certain triggers that can switch your mind off and bring you down. It would be helpful to take some time alone and identify them, even if it means putting your camera aside, after all, taking beautiful pictures should be a passion not a punishment.
Ask yourselves these questions, and take your time reflecting on them:
For how long have I been facing a photographer's block?
What was the last project I shot that sparked joy?
Who are the people who inspired me and motivated me to keep taking pictures (surround yourself with those people)
I am feeling uninspired because I'm bored? Should I start scouting new locations? Exploring new angles and perspectives? Experimenting new styles of photography?
Did something major happen? A personal problem? Trying to draw from this experience maybe the outcome would be amazing.
Who are some of the photographers that impacted my portfolio? Maybe a good idea would be to revisit their work.
Your inner critic is always looking over your shoulder and creating some sort of pressure. Don't play that game. Allow yourself some time and space to get your thoughts together, and you'll be ready for a new journey with your camera in no time.
Create an Idea Journal
Every time you see something that could inspire you, write or doddle it down. Don't overthink, simply do it, and as it fills up, you'll be able to look back at it every once in a while for some inspiration and if you're reaching for a boost in creativity. When you're blocked, it's the best timing to go through the idea book and perhaps turning them into real pictures.
Also, keeping a journal of your photos and writing down the settings that corresponded with each shot will help you learn and see the progress of your work time after time and project after project.
Consider an Online Course

Contemporary learning theory acknowledges human learning to be a complex, constructive process with learners building onto their own knowledge similar to a contractor building a house (Starko, 1995).
This being said, reviewing photography concepts at your own pace, doing the exercises recommended by your instructor can give you a new sense of purpose which will definitely help you become a better photographer.
In fact, linking information to prior knowledge and experience, and trying to understand things differently can give the way you perceive photography a new direction. Meaningful learning is viewed as essentially for being a more creative photographer, and it would be a chance to learn something new because the best part about photography is that there is no finish line. There is always something new to learn, not talking about technique.
Take a step and work your way through becoming a better photographer today!